"

Last summer I was looking for a special camp setting for my musician teenage son. I had researched for weeks so I couldn't believe my luck finding Metal Heroes Music Academy summer camp. I learned that "Metal" Mike Chlasciak is the real deal, having recorded and toured with Rob Halford, a alumnus of Berklee College of Music and a sponsored artist of Jackson Guitars. Meeting Mike I was assured my son was in good hands. Outside of Mike's "metal" persona is the most down-to-earth, generous and caring camp director you could ask for, his entire crew included. The Metal Heroes camp was exactly what my son could only dream of: an authentic metal music experience. I highly recommend this extraordinary camp, not to be missed!" - Liz Livingstone, New Jersey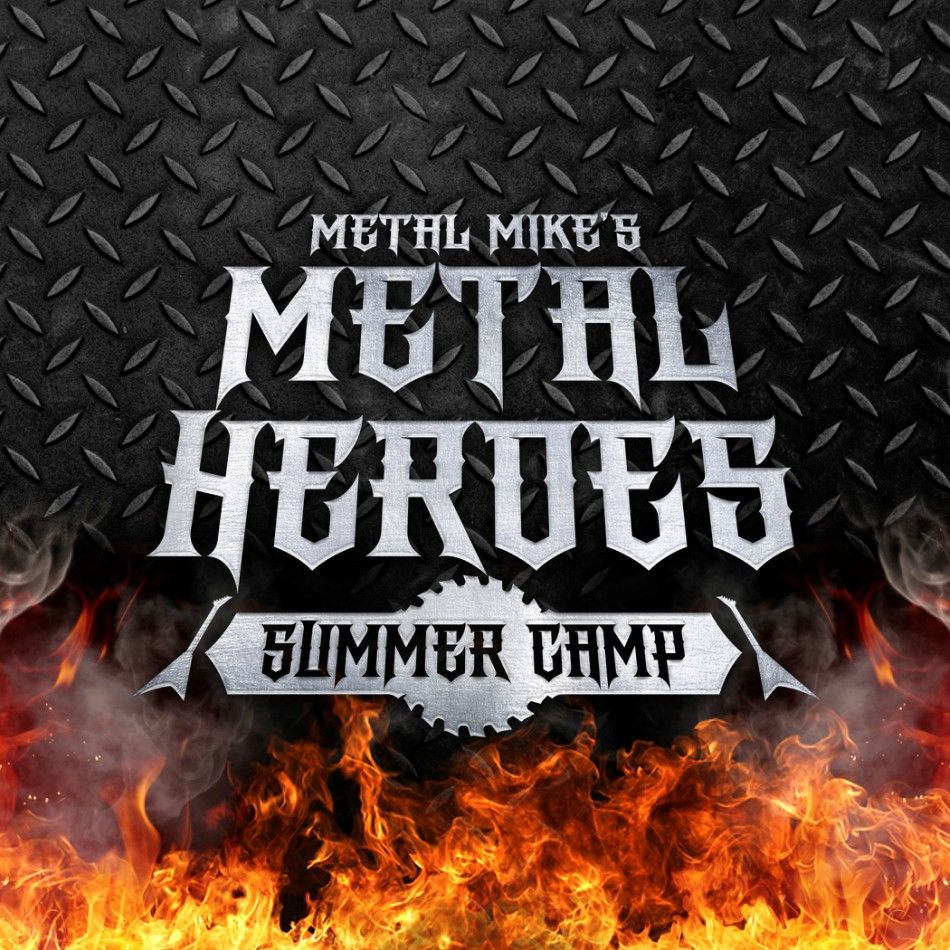 Metal Mike's Metal Heroes Music Academy is built on the pillars of formal education and real life music experience. Metal Mike is a scholarship graduate of Berklee College Of Music and has toured the world several times over with Heavy Metal's elite and as a leader of his own band. 
Metal Mike uses proven techniques to help metal players get better and get real results. Mike's laid back teaching style is based on presenting new material in a challenging, but not intimidating way.
A big mission for Metal Heroes is to connect Metal players together. Whether it is a young musician in school who does not know others like him/her, or an adult player who has life responsibilities, but still loves to play - we do our best to get like minded metalheads together to turn up the volume and share the passion for all things Metal.
Our Speciality is Simple: All Genres of HEAVY METAL. We do one thing and we do it with everything we've got!
Mission: Teach. Motivate. Inspire.
How and where we teach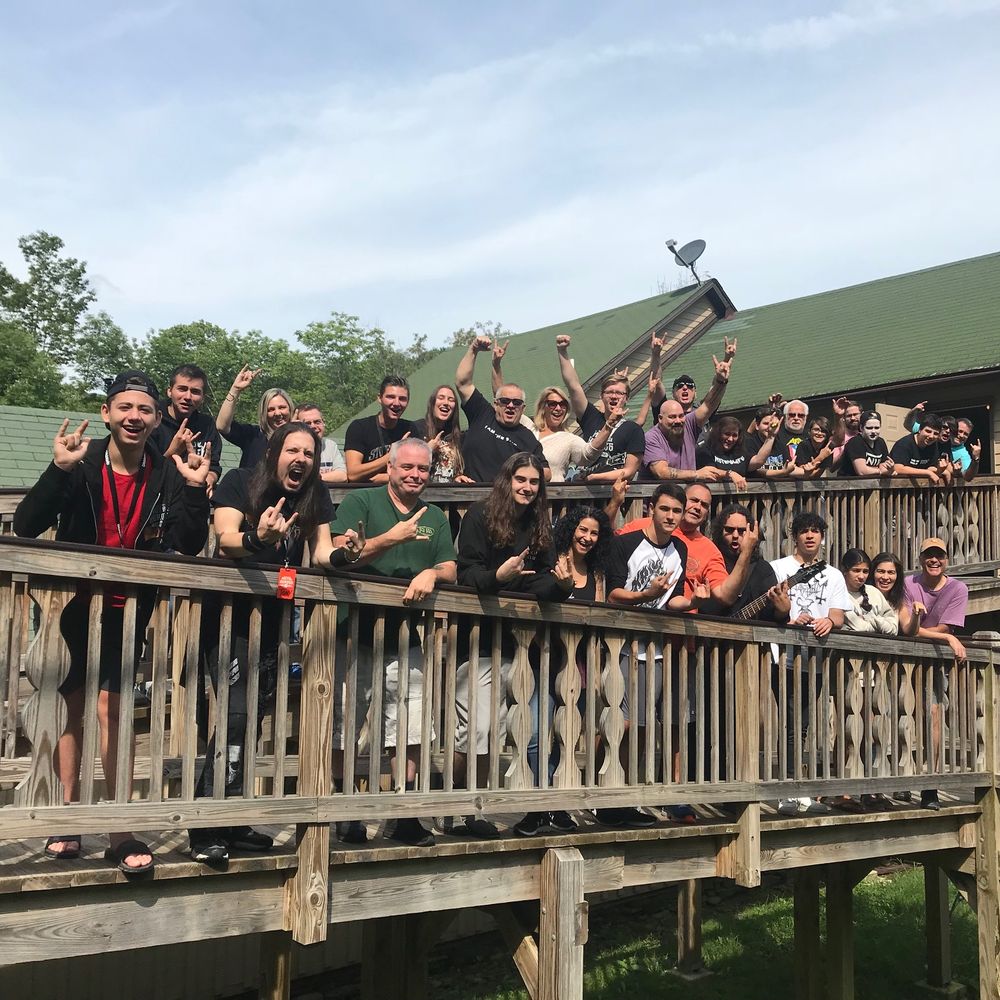 How And Where We Teach
Metal Heroes Music Academy teaches via Online Guitar Lessons & Specialiazed In-Person Workshops, Clinics, Guitar Retreats and Summer Camps.
Clinics and Workshops usually take place in New Jersey, but Mike also does events across the USA and beyond.
Our annual Metal Heroes Summer Camp and the Ultimate Metal Guitar Retreat (only 1.5 hours away from Manhattan) take place in the beautiful Catskill Mountains of Up-State, NY. 
Many of Mike's students are local to the Tri-State area, but many of them travel from PA, IL, TX, TN and even as far as CA to attend our events
Mike's internet based guitar students live all over the world. US, England, or New Zealand. Yep, they take lessons from Metal Mike.
What Instruments do we teach?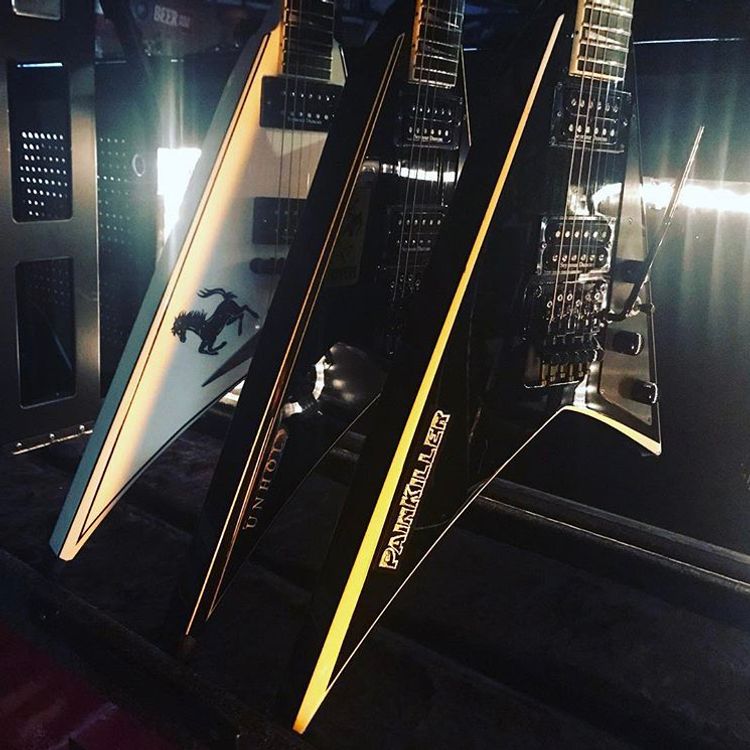 We Teach Guitar, Bass, Drums, Vocals
Online Lessons: Guitar Only.
Guitar Clinics: Geared Towards Guitarists, Players Of Other Instruments Welcome To Attend.
Summer Camps: Guitar, Bass, Drums, Vocals.
Ultimate Metal Guitar Retreat: Guitar Only.
Specialized Themed Workshops: Guitar, Bass, Drums, Vocals.
"

My playing and understanding of metal guitar has grown immensely thanks to my lessons with Metal Mike." - Ed Orlowski, California
"

Wow, what a great weekend at the Ultimate Metal Guitar Retreat, I met some really great people and learned so much! I'm in for next year and every year after that!" - Sam C., Pennsylvania
"

One lesson with Metal Mike and I doubled my picking speed." - Ben S., New Jersey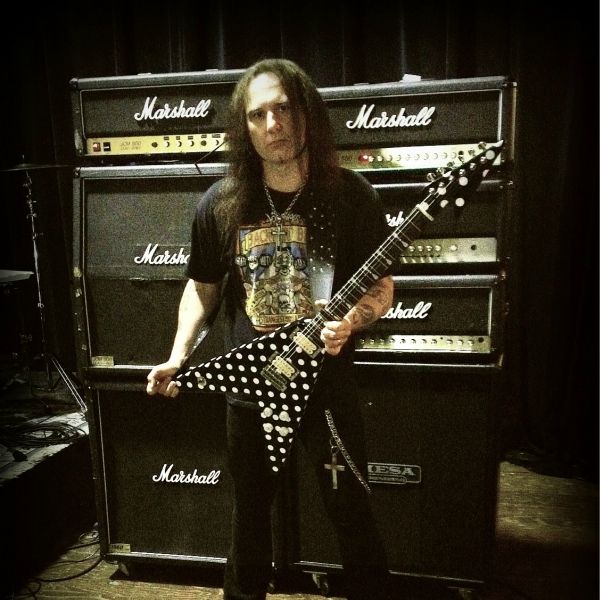 METAL MIKE's TEACHING FACTS & INFO
At the ripe age of 21, Metal Mike taught at the Music College Of Minneapolis.
Mike graduated from Berklee College Of Music in 1994.
Mike released 2 popular guitar instructional books: Monster Coordination - Guitar Boot Camp & Ridiculous Riffs For The Terrifying Guitarist.
Through Guitar World/Alfred Publications, Mike released 2 guitar instructional DVDs: Metal For Life & 20 Essential Metal Licks.
Metal Mike's Metal For Life guitar column in Guitar World Magazine has proven to be a very popular feature that was published monthly for several years.
Many prominent metal musicians such as Nergal from Behemoth reach out to Mike to help them sharpen skills.
Mike has done music clinic tours and workshops across entire United States and Mexico. He has literally taught tens of 1000's of students.
Mike's has done music education presentations on behalf of Digitech, Jackson Guitars, D'addario Strings, Intellitouch Tuners and many others.
Metal Heroes often partners with great companies that share Mike's passion for the positive effects of inspired teaching. Some of these companies include Marshall Amplification, Jackson Guitars, D'addario Strings, Dunlop Manufacturing, Godlyke, Inc., Lamborghini Paramus, Metal Motivation, Wide World Ferrari, WDHA 105.5FM, WNNJ 103.7FM, Franklin Sussex Automall - Jeep, Dodge, Chrysler, Dodge of Dover, NJ, Heavy Metal Hall of Fame, Guitarheads and many others.
Mike's Metal For Life Blog has been named one of the top 25 best guitar blogs of 2018 by UK's MGR Music.
See What we have been up to, so far!
Hard work leads to applause! Metal heroes after a concert in New jersey.