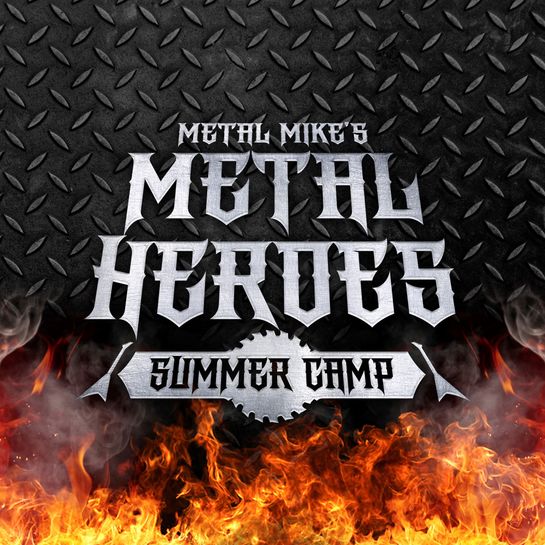 HEY METALHEAD!!! 
WELCOME! WE ROCK JULY 19-23, 2021
$1399 PER PERSON (+Tax), $595 PARENT SPECTATOR (+Tax)
Price includes 3 restaurant quality meals per day, snacks, soft drinks, clean lodging with air conditioning and private bathrooms, all workshops, clinics, equipment use and all camp activities.
I am so excited to welcome you to our sixth Metal Heroes Summer Camp. We are returning to the amazing Slide Mountain Forest House Resort and we are working on making 2019 camp the loudest, funnest and the best Metal Heroes camp, yet!
Outside of our amazing rehearsals, guests, jams and much more, we are turning up the volume up a notch!
Metal Heroes Summer Camp is designed to teach, motivate and inspire young metal-heads ages 14-21. All rock band instruments are welcome focusing on Guitar, Bass, Drums and Vocals. I hope you will join me on this 100% full-on metal journey. I have always wanted to share the lessons from my tour and music experiences with younger metal-heads and I'm really looking forward to open up the metal vault with you on so many levels and help you sharpen your skills to metal ninja perfection.
While helping you with individual tasks, we'll also learn how to make amazing progress when rehearsing with a band to talking about any musical challenges that you might face. As always, new workshops greet us this year. I'm personally really excited for The Foundry - a songwritting workshop where you will learn how to write, craft and arrange your own songs and riffs. I can guarantee this will be incredibly fun and you will learn a lot, too.
You also will get some great inside info on how the music business works, how to work well with others, all the while you fully immerse yourself in the music of the metal gods. We'll be jamming together, hanging out together and everyone will get a chance to ask their questions and get plenty of one-on-one playing tips.
Continuing the tradition of great, inspiring visiting music mentors and industry pros, we have some very special guests in tow this year. You will not want to miss this.
And, of course, get ready to hear countless tour stories which more than likely involve your favorite rockers. We'll close out the camp with a superb metal concert in front of your family and friends that will feature classic as well as current metal anthems. 
So, if spending nearly a week at a beautiful resort like location while immersing yourself in all things metal sounds good to you – then let's rock! This is for you.
Metal For Life!
Metal Mike
Have a Question - CONTACT US 
---
CHECK OUT OUR LOCATION NESTED IN THE BEAUTIFUL CATSKILL MOUNTAINS OF UP-STATE NEW YORK
 Slide Mountain Forest House Resort
Located at 805 Oliverea Road, Big Indian, NY 12410.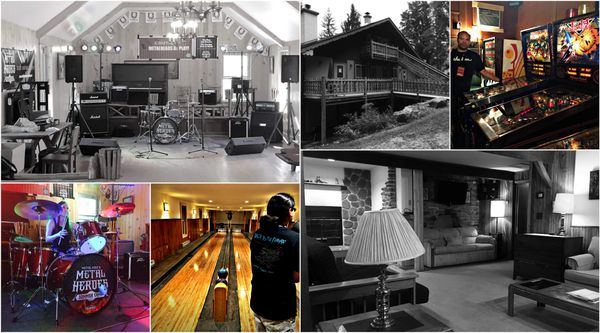 ---
CHECK OUT THE RIDICULOUS AMOUNT OF FUN FROM LAST YEAR HERE 
 
---
 CHECK OUT OUR LAST YEAR'S CAMP SCHEDULE TO SEE WHAT WE DO! 
Full 2021 Schedule Announced In The Spring ...
MONDAY 8/12
3:00 – 4:45 - Camp Sign In And Welcome
4:45 – 5:30 – Meet And Greet With Metal Mike And Camp Staff / Go Over Schedules
5:40 – 6:40 – Soundtrack To My Life - The Metal Motivator Message
6:50 - 7:00 - Hanging Of "The Flag Of Metal" Over The Camp Grounds
7:00 – 8:30 – Dinner
8:45 – 9:00 – Camp & Rules Meeting / Meeting Of The Minds
9:00 - 9:45 - That Metal Trivia (Challenge Your Metal Knowledge)
9:45 - 10:30 – Open Jam / Free Hang Time For Campers / Campfire
10:30 – 11:00 - Showers
11:00 – Lights Out
TUESDAY 8/13
*Theme Day: Wear Your Favorite Band's T-shirt Day
8:30 - 10:00 – Breakfast
10:15 – 12:45 – Band Rehearsal
12:45 – 1:45 - Lunch
1:45 – 4:30 – The Foundry / Songwriting Shop
4:45 – 6:15 – METAL MIKE: THE SENTINEL WORKSHOP
6:15 - 7:00 - Prize Contest Courtesy of Our Sponsors
7:00 – 8:00 – Dinner
8:00 – 8:30 – Free Time
8:35 – 9:35 – METAL MIKE: TOURING, RIDERS and OZZY's B12 WORKSHOP
9:40 - 10:40 - Campfire: Music Business & Tour Story Time
10:45 – 11:15 - Showers
11:15 – Lights Out
WEDNESDAY 8/14
8:30 – 10:00 – Breakfast
10:15 – 12:45 – Band Rehearsal
12:45 - 2:00 – Lunch
2:00 - 3:00 – The Foundry / Songwriting Shop
3:15 – 4:15 – Band Rehearsal / Songwriting Shop
4:30 – 5:30 – GUEST: MATT & ROSER GUITARS WORKSHOP – CUSTOM GUITAR BUILDER WORKSHOP
5:45 – 7:00 – METAL MIKE: MUSIC BIZ STRAIGHT TALK WORKSHOP
7:00 – 8:30 – Dinner
8:30 - 9:00 - Free Time | Guitar Arpeggio Etude Study
9:00 - 10:30 – Metal Bowling Party & Arcade / Metal Movie Night: Hired Gun or Concert DVD
10:30 – 11:00 - Showers
 11:00 – Lights Out
THURSDAY 8/15
8:30 – 10:00 – Breakfast
10:15 – 12:45 – Band Rehearsal
12:45 - 2:15 – Lunch
2:30 – 4:45 – GUEST: RON LIPNICKI – MONSTER METAL DRUMMING WORKSHOP
4:45 – 6:00 –  GUEST:TRAVIS BECK of SAVAGEWOOD GUITARS - INSTRUMENT MAINTENANCE WORKSHOP
6:00 - 7:15 – The Carnival of Chaos Wheel Of Chance
7:00 - 8:30 – Dinner
9:00 – 10:00 – Free Time: Arcade or Bowling | Song and Parts Tune-Up
10:30 – 11:00 – Showers 11:00 – Lights Out
FRIDAY 8/16
8:30 – 9:30 - Breakfast
9:30 – 10:00 – Pack Bags and Check Out
10:00 - Meet at The D'addario Band Room
10:30 - 11:45 – Live Concert at the D'addario Room
12:15 PM – Leave Camp
Here Is A Sample Of Our Special Workshops 
SOUNDTRACK TO MY LIFE - THE METAL MOTIVATOR MESSAGE
Sountrack To My Life is one of Metal Mike's favorite messages to the campers as recorded and narrated by Mike's good friend, C.J. - The Metal Motivator. Topics of this 30 minute message include Desires, Goals, Drive, Passion for Heavy Metal  and Discipline as the needed tools to develop further as a metal musician and person. Brief discussion will follow with Mike to talk about the points in C.J.'s message. We can not think of a better opening to the camp than this segment that is sure to inspire the young rockers to do their best during the week and will arm them with great info to draw on in time to come.
THE SENTINEL WORKSHOP WITH METAL MIKE
This is an interactive workshop where Mike digs deep into various aspects of guitar playing and presents awesome ideas on the guitar. From tips on how to work around challenging chord progressions to riff building to inventive ideas on providing memorable parts in your guitar riffs, this workshop will present a lot of super useful information. Campers will have a chance to ask questions while getting plenty of one on one attention to focus on any aspect of guitar playing they would like to additionally discuss. While this workshop concentrates on guitar it will also involve our drummers and bassists. Mike's guitar workshops are always a great time and a superb way to learn something new on the guitar.
TOURING, RIDERS and OZZY's B12 WORKSHOP WITH METAL MIKE
In this very informative workshop, Metal Mike will dive into many aspects of what is necessary in order to take your band on the road. While many young musicians spend plenty of time perfecting their instrument; preparing your band to travel and take the music on the road live on stage and in front of lots of people is often an intimidating task. Drawing from his experience of playing in front of as many as 350,000 people, Mike will discuss many aspects of touring including logistics, advancing a show, needed personel, production and the campers will have a chance to take a look at real riders of bands such as Metallica and Pantera. Tons of info and lots of fun!
MUSIC BIZ STRAIGHT TALK WITH METAL MIKE
Playing in a band is uber important, but there are many people besides the musicians who take important roles in making the show roll. In this workshop, Mike will present and explain to the campers roles of a publicist, band manager, booking agent, executive producer, front of house engineer, stage hands, backline techs and much more. This info in super valuable for young musicians.
THE FOUNDRY - SONGWRITING SHOP
Foundry: A factory where metals are cast into shapes.
While heavy metal anthems will never die, the blood of the next generation of heavy metal lies in new music. This year, we are bringing back this super popular workshop that the campers loved. We are taking a fun and sometimes scary turn from playing covers to having hands on experience in learning how to compose, arrange and perform your own music. This fun and hands on workshop is a must have in the arsenal of any aspiring metalhead. Metal Mike will lead each session while teaching and helping campers write their own music. Selections will be performed at the final show in front of family and friends. 
TRAVIS BECK - GUITAR MAINTENANCE WORKSHOP & RON LIPNICKI - METAL DRUMMING ESSENTIALS
Every guitarist and bass player should know how to perform basic maintenance on their instrument. While professional guitarists do have "guitar techs" who take care most of the needs, it is hard to master an instrument unless you know the basic innerworkings of it. Travis will bring some of the guitars he has built through his own SavageWood company and will offer campers all of the pro tips to keep their instruments in top shape. We'll discuss intonation, string changes and we'll cover additional topics such as: graphite lube, guitar finish process, Floyd Rose set-up, Gaffers tape, guitar cables and more.
Known for his stellar work with New Jersey thrash masters Overkill and hailed as one of metal's most solid drummers; Ron will present the campers with a fantastic workshop that will leave the young metalheads inspired and armed with a ton of information. Ron will share his tour experiences, playing examples and will talk in-deep about what it takes to be a high-performing drummer in a professional setting. Not to be missed. We are excited to have Ron with us this year for this very special clinic. As always, open to all campers. 
CARNIVAL OF CHAOS – PRIZE DRAW LOTTERY
Welcome to the part of the camp where the campers will draw tickets in order to snag some awesome items. Some giveaways include T-shirts, stickers, strings and guitar straps from several companies that Mike works with. Some items are seriously awesome awesome one-offs. Good luck! 
THAT METAL TRIVIA
Campers will have a chance once again to stretch their memory skills and answer some well thought out metal trivia questions. Correct and best answers will be awarded with small prizes in the forms of T-shirts, tuners, picks and more. This fun camp activity is a great way to start the camp and get everyone involved!
MATT & ROSER GUITARS - CUSTOM GUITAR BUILDS
Part of the fun as a guitar player is able to modify or even build your own instrument. Matt who has been building some wonderful instruments with his company Roser Guitars will provide a fun workshop where a process of building your own guitar will broken down in detail for the campers. This a great workshop where the info will stay with the young players for years to come.
HEAVY METAL BOWLING PARTY & ARCADE
Metal Heroes campers are in for a real treat as our camp location features a real, old school, two lane bowling alley. We crank up the metal tunes and have a great time bowling. A full on arcade as well as a pool table are also on premises for all kids to have an awesome time after a day of rehearsals and workshops. (Arcades operate on 25 cent coins, so be sure to send some in with your rocker)
 Ready To Rock? Join Us!
---
PRICING AND REGISTRATION:
Your Metal Heroes Summer Camp Tuition is All-Inclusive!
It includes:
• All Metal Heroes Summer Camp Classes, Workshops, Jam Sessions and Equipment Usage in Air Conditioned Environment.
• Three Restaurant Quality Meals a Day. (ie: No "Camp" Food)
• Complimentary Non-Alcoholic Beverages.
• Shared Accommodations in B&B Style Chalets with Private Bathrooms, Air Conditioning and Linen Service.
PACKAGE PRICING:
Prices do not include applicable taxes. 
• REGISTRATIONS: $1399 Registration Rate Applies to all Registrations Received. 
• SPECTATOR PACKAGE: $595 Spectator packages are available to accompany full Metal Heroes Summer Camp participants. Spectators are welcome to enjoy all that the Slide Mountain Forest House Resort has to offer (hiking, tennis, etc.) and includes all meals and shared accommodations with your Metal Heroes participant.
INDIVIDUAL GUITAR LESSONS: Private guitar lessons are available with Metal Mike for an additional fee of $50 per 30 minutes. Mike can only do a few per camp. Let us know if you want one for your metalhead.
REGISTRATION TERMS AND CONDITIONS: Your decision to register for Metal Heroes Summer Camp constitutes your acknowledgement of and consent to all of the registration, payment and cancellation terms and conditions listed below.
REGISTRATION and PAYMENTS:
• Rates are Per-Person.
• Rates are Subject to 7% New Jersey State Tax.
• Upon registration, a $150 deposit per participant will be charged. Spectator deposits are $50.
• You'll be responsible for the remaining balance due by 5/25/18.
• Registrations received after 5/25/18 must be paid in full at the time of registration.
CANCELLATION:
• All payments and deposits are non-refundable.
• Cancellations received on or before 5/25/18 will not be charged the remaining balance.
• Cancellations received after 5/25/18 will be charged the full remaining balance. Due to the nature of our events and strict cancellation policies, Chlasciak Metal Music Entertainment, LLC strongly suggests purchasing travel insurance.
Children under the age of 14 are requiered to attend with a guardian.
PRE-REGISTER TODAY - CLICK HERE
---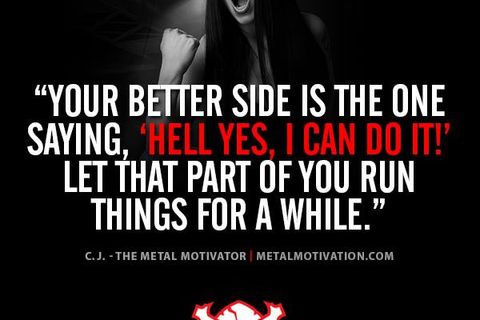 METAL MIKE BIO
Metal Mike's focused, no frills metal guitar playing took him from 350,000 people at Rock In Rio to Ozzfest to three times at New York City's Madison Square Garden.
Metal Mike is a metal recording and touring artist, writer, blogger and an expert heavy metal guitar coach.
Mike has recorded and toured the world several times over with Heavy Metal's elite, has appeared on albums totaling well over a million sold, and is a long standing guitarist to Judas Priest's Rob Halford in the Metal God's solo endeavor Halford. 
Metal Mike has also taught hundreds of thousands of people internationally via his wildly popular 'Metal For Life' Guitar World column, DVDs, books, music camps and workshops. Mike has recorded and/or performed with Bruce Dickinson of Iron Maiden, Axl Rose of Guns N' Roses, Sebastian Bach, Testament, Rudolf Schenker of Scorpions, Geoff Tate of Queensryche and Saturday Night Live's Jim Breuer.
Mike tours internationally as a solo artist, with other metal gods, and has played in over 20+ countries while sharing tours with bands such as Motley Crue, Iron Maiden, Guns N' Roses and Ozzy Osbourne.
Mike has penned guitar instructional books and metal guitar instructional DVDs available internationally through Alfred Music Publishing.
Mike has been recently taking part in the Randy Rhoads Remembered tribute shows in coordination with the Rhoads family, the Axes & Anchors guitar cruise along Yngwie Malmsteen, Zakk Wylde and Marty Friedman among others and has been voted 'Top 10 Metal Guitarist' by Europe's Thrash 'Em All Magazine.
Mike's latest solo release is The Metalworker. In 2017, Legacy/Sony Music has released the Rob Halford - The Complete Albums Collection box set.
Mike's real world experience is built on the pillars of formal music education. Metal Mike is a scholarship graduate of the famed Berklee College of Music in Boston, Ma.
In 2018, Metal Mike has been inducted into the Hall of Heavy Metal History along side Lzzy Hale (Halestorm), Bill Ward (Black Sabbath), Billy Sheehan (Mr. Big, Talas, David Lee Roth) and other iconic metal musicians and industry influencers.
Visit the official Metal Mike site HERE